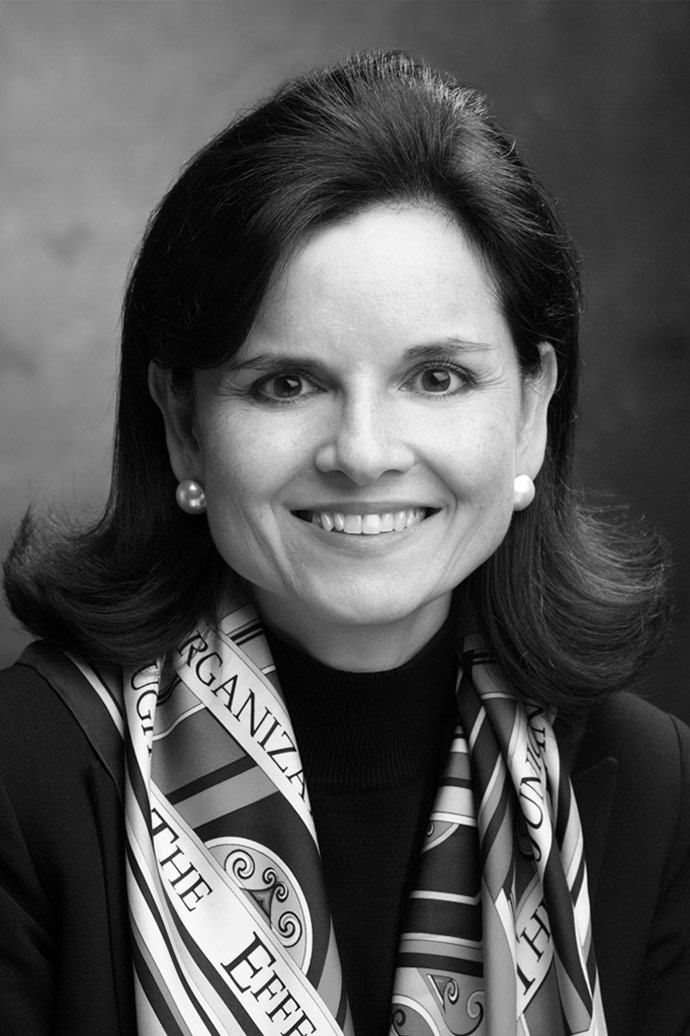 Clotilde Perez-Bode Dedecker
US
Clotilde Perez-Bode Dedecker is President and CEO of the Community Foundation for Greater Buffalo. She has dedicated her career to improving lives through civic service. Her leadership experience has centered on leading collaborative efforts to solve the most critical problems facing communities. Clotilde is a nationally-recognized spokeswoman on a range of issues including strategic philanthropy, community service, and cultural diversity.
Previously, Clotilde served as the executive director of the Erie County Commission on the Status of Women where she worked to remove gender-based inequities for women addressing issues of representation on boards, domestic violence, and economic self-sufficiency.
She has founded and led numerous initiatives, including a public-private sector collaboration to establish the Family Justice Center of Erie County for victims of domestic violence and the Western New York Women's Fund. Most recently, Clotilde founded the Literacy Funders Network, a national coalition of foundations dedicated to improving literacy in America.
Other service highlights include a White House appointment to the President's Council on Service and Civic Participation, U.S. Committee co-chair of the United Nations International Year of the Volunteer, and president of the Association of Junior Leagues International. Clotilde has served on many national and local boards, including the National Women's Hall of Fame (president), Mayoral Council on Hispanic issues (chair), John R. Oishei Foundation, and the National Federation for Just Communities. Currently she serves as a board member of CFLeads and a national delegate to the Vision 2020-Equality in Sight project.
Clotilde's work has been recognized by many including the Points of Light Foundation, the Governor's Award for Service, and the President's Award for Service. She received a Bachelor of Arts degree from Canisius College and a Master's degree in Education from the State University of New York at Buffalo and is a distinguished alumna from both. Clotilde is a naturalized U.S. citizen and a native of Cuba.