What do tourism, sustainable development and community philanthropy have in common? In Monteverde, Costa Rica, a secluded region with the largest complex of private reserves in Central America and host to over one-hundred thousand visitors annually, they all form an integral part of our past and our future. In the following blog, I share some personal experiences with the changing face of philanthropy in my adoptive mountain home.
Where conservation and community coexist. Since the late 1960s, local residents and organizations here have successfully harnessed the capacity of international philanthropy and eco-tourism to purchase and protect more than 25,000 hectares of unique tropical forests. Small-scale dairy and coffee production, mixed with agro- and adventure-tourism, have also helped preserve a predominately rural landscape in most areas adjacent to the protected forests.
Thanks to many of these development trends, residents enjoy a number of employment opportunities and public services, as well as benefit from infrastructure typically unseen in such remote locales. A historically pioneering spirit and sense of community collaboration have also led to the opening of over forty grassroots organizations, educational institutions, cooperatives and public offices. Of course, many of these entities have been beneficiaries of direct business donations and other generous forms of local philanthropy over the past decades.
Testing community resilience. Despite numerous benefits, the progressing drift toward tourism in recent years has continued to produce complex environmental, social and economic challenges that still go unmet. Examples include unplanned urbanization around the town center, increased pollution and stresses on natural resources, the globalization of cultural norms, the homogenization of economic activity, as well as decreased food security, just to mention a few. In order to confront these issues, local organizations, leaders and residents have facilitated participatory planning processes in order to clearly define common goals and strategies between the public, private and non-profit sectors. Often, the central question is "how can we more effectively engage the influential tourism industry to promote desired change?", whether that be through better growth planning, a more equitable distribution of resources or the implementation of best practices at the individual business and destination level. This question becomes increasingly difficult over time as needs within the community evolve and new solutions are required.
Travelers' Philanthropy, a potentially key ingredient. In response to this central question, a group of local residents and I have established the Monteverde Community Fund. We specialize in grant making, technical assistance, training and network development in order to support the innovative efforts of existing community organizations and work groups to meet emerging challenges. Our aim is to be inclusive, creative, flexible and supportive, and at the heart of our work are three core beliefs:  
The local community is able to create the change it needs

The absence of organized resource mobilization can inhibit good ideas from becoming tangible realities

The lack of long-term thinking and short-term capacity-building can turn good projects into quick memories
Our principal focus at the moment is strengthening a fundraising platform at the destination level, known as the Monteverde Travelers' Philanthropy Program, supporting the development of larger proposals with partners such as the local Municipality and Biological Corridor Council, and promoting a culture of grant making.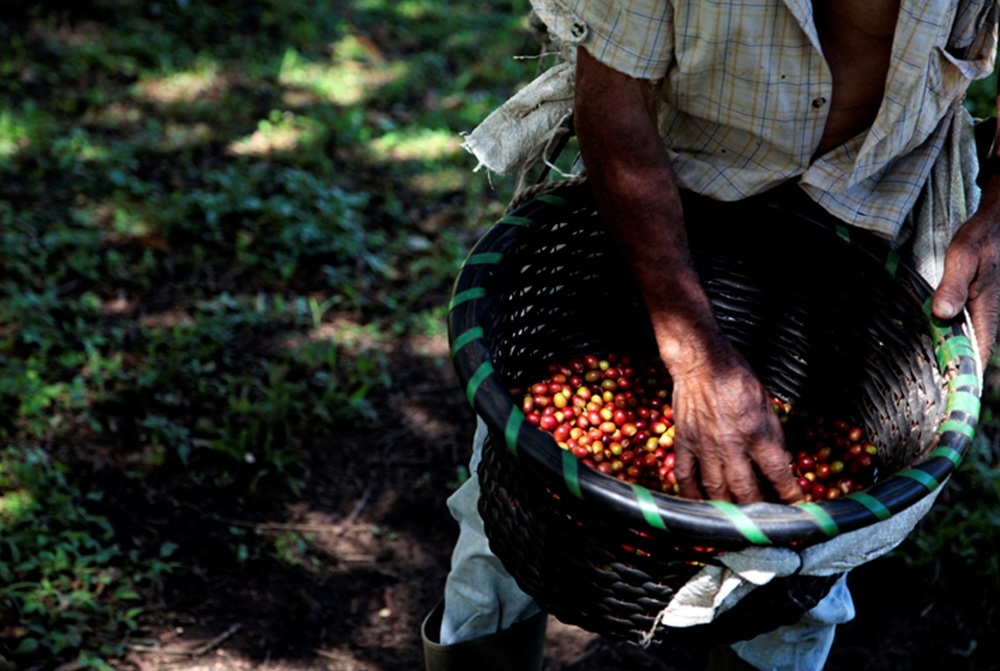 Photo: Selena Avendaño Leadem
"Travelers' Philanthropy", specifically, is a term coined by the Center for Responsible Travel (CREST) that simply refers to the tangible contribution of 'time, talent and treasure' by tourism companies and visitors to local projects beyond what is generated through normal business transactions. CREST co-founder and co-director, Dr. Martha Honey, notes that a well-organized program can generate significant resources for a host community to promote social empowerment, sustainable long-term development and environmental conservation.[1] This program grew out of a pilot project originally led by the Monteverde Institute and supported by the Inter-American Foundation (IAF), the Global Fund for Community Foundations (GFCF) and CREST. Its main objective is to mobilize resources from a broad network of tourism businesses and equitably channel them to local initiatives by means of a Small Grants Program, with an eye toward community-identified priorities, generating tangible impacts and building capacity for grantees.
Growth of Travelers' Philanthropy and Community Funds in Costa Rica. Travelers' philanthropy is not a new practice in Monteverde or in Costa Rica. For years, programs across the country have captured tourism donations for community projects (e.g., sea turtle conservation in Tortuguero, environmental education in the Osa Peninsula, reforestation in Monteverde, etc.). Thus, the innovations of our program are: 1) we are seeking to involve a diversity of local and national businesses as strategic partners in the fundraising process, not just see them as 'one-off' donors; 2) we are implementing commercial products such as a "city tour" to create greater financial sustainability; and, 3) we are seeking to equitably support a variety of thematic areas important to the community, not just one single initiative.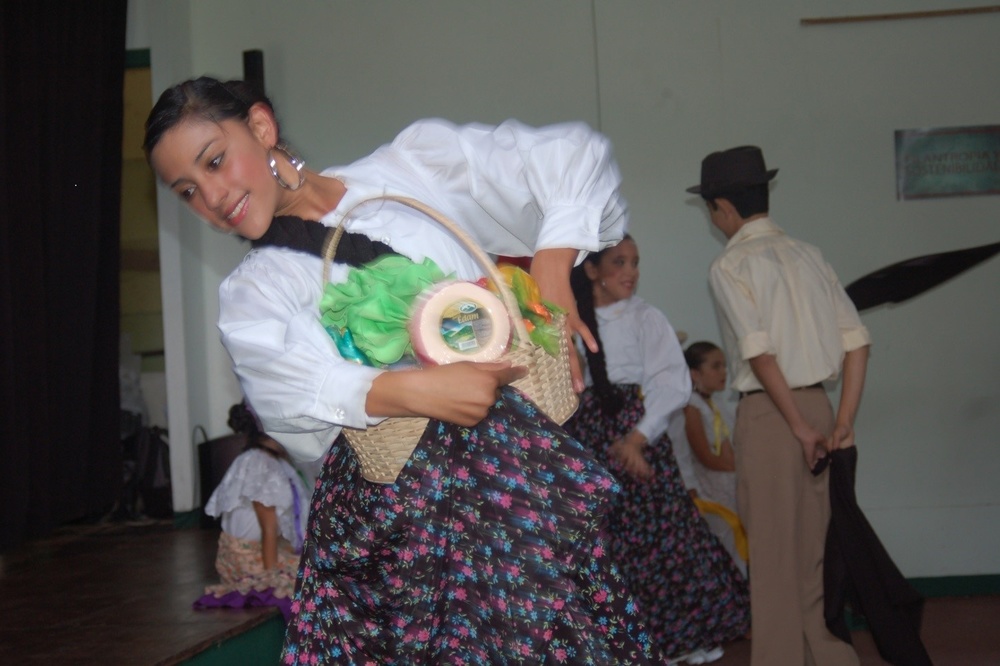 Photo: Justin Welch
One of the more interesting trends observed over the past year is the coupling of resource mobilization strategies of travelers' philanthropy with the concept of a community, or common, fund.  For example, one of the leading national organizations for promoting rural tourism, ACTUAR, is exploring ways in which it can effectively utilize travelers' philanthropy to further benefit its network of rural tourism associations across the country. Also, the CRUSA Foundation recently announced its new Guanacaste Community Fund in an effort to address some of the environmental and social disparities of this region so heavily impacted by international tourism development. One of their foreseen strategies is using endowed funds to leverage additional private donations from tourism companies and international visitors.
Building a case for the Monteverde Community Fund. As complimentary concepts like sustainable tourism, social corporate responsibility and ecological economics continue to gain traction in Costa Rica, our hope is that potential business partners will see the comparative advantage of a collaborative travelers' philanthropy program (i.e., one where their contributions can be multiplied by others) combined with a community fund structure (i.e., a model that facilitates participatory decision-making and supports a diversity of projects). Not only does this make sense from a strategic collaboration standpoint, but the act of reinvesting in the destination where they send customers also makes long-term economic sense.
Nevertheless, I can attest that it has been no easy task to develop the idea of Travelers' Philanthropy and the model of a community fund simultaneously. Not only is raising new funds a challenging endeavor, but so too is the more protracted process of soliciting proposals, selecting projects and providing follow-up. Based on our experiences to date, I am consistently reminded of the concerns shared by other community foundation practitioners in the 2012 meeting of GFCF partners in Dinokeng, South Africa who spoke of the challenges in articulating the case for community foundations and demonstrating their added-value. I often reflect on the ideas and insights shared by these veteran peers and have more than once referenced the indicators of intangible impacts compiled in the report "A New Generation of Community Philanthropy."[2] Both resources have been essential to staying motivated and focused in our worthy endeavor.
As I look forward to the future of the Monteverde Community Fund, I am encouraged by the small but steady successes and am heartened by the fact that we are following a similar path of many well established foundations. Thanks to additional support from the Inter-American Foundation and local donors we were able to fund four environmental and social projects in the first year alone. Projects ranged from water resource protection and alternative energy to a community radio station led by youth and a campaign to control the stray animal population. And, our network of business supporters seems to grow almost by the day. Certainly, we too will leave a lasting footprint on the history of this place we call home.
Justin Welch is Executive Director of the Monteverde Community Fund. He has had extensive experience with multi-stakeholder processes and resource mobilization strategies since his arrival to Monteverde in 2006. Welch is an environmental science and policy specialist by training, and has worked for the University of Georgia, the local Biological Corridor Council and the University of Costa Rica on various consulting projects regarding water resource management and land conservation. Between 2008 and 2013 he led the Water Resources Program, and later the Community Programs Department, at local non-profit, the Monteverde Institute. Contact: admin@monteverdefund.org; 506-8313-0799.
---
[1] Welch, J. and R. Bailes [2013]. The Quick Guide for Establishing a Destination-wide Travelers' Philanthropy Program: A Synthesis of Best Practices from Around the World & Experiences from Monteverde, Costa Rica. Monteverde Institute.
[2] Hodgson, J., B. Knight and A. Mathie (March, 2012). A New Generation of Community Philanthropy. Global Fund for Community Foundations and Coady International Institute.