John Kerry's VIP convoy speeds through Ramallah, rushing past local Palestinians: and so goes the development finance discourse – rushing past grassroots development activists. If the development finance folks would just slow down for a moment, here are a few things they might hear from those who are aid dependent about financing the post-2015 development goals:
1. Development finance isn't just about what you put in. It needs to account for failure, as well as success
Development failure is no accident. It is, in general, caused by the same forces and interests that enrich donor countries and make others needy. Yet, with few exceptions, the post-2015 development finance discourse seems to ignore the macro-causes of development failure. So how can development finance experts hope to estimate the true costs of achieving the MDGs or post-2015 development goals?
For example, how much will it cost to eliminate food insecurity in Gaza? That depends on whether Israel lifts the siege on Gaza, allows Palestinian farmers to export crops, and allows fisherfolk access to the ocean.
And if development finance is to be relevant, it must acknowledge the causes of development failure, and it must recalculate to show the real costs, not only of development interventions, but of doing nothing. If Europe continues to grant preferential trade status to Israel, which Israel then uses to export crops produced illegally on Palestinian-occupied land, thereby entrenching Palestinians' inability to produce their own food, should Europe's food aid to Palestinians be reported as aid? The problem itself might not exist if Europe and others didn't empower Israel and fail to hold it accountable for international law.
2. As 'development' expands to include rights, development finance must acknowledge people's right to control their own resources
Reading the mainstream development-finance discourse, one might think that all that is needed is to raise money. With money, it would be possible to vaccinate all the children in refugee camps, and this would indicate development. Of course all children should be vaccinated, but shouldn't they also be able to claim their right to live at home, in peace, with rights, and not in a camp? Global civil society is working hard to integrate the concept of rights into post-2015 development discourse. But are the finance folks open to the idea that recipients have the right to decide how resources are used on their behalf? Even when international actors make decisions identical to ones that locals would make for themselves, the process of external control over local development decisions is inherently anti-developmental. There can be no real, sustainable development without self-determination.
3. Development finance should supplement local resources
The idea that development finance should be '..complemented by private capital, development  cooperation  among countries of the South, remittances from migrants and private  donations….' is backward. Development finance should complement local resources – and not just taxation, but local resources defined more broadly.
In reality, communities survive on local resources whose value is totally ignored by the development industry, with disastrous consequences. For example, if my mother in California sends $100 to an international NGO to buy a boat with a logo that picks up stranded flood victims and takes them to safety, this is counted as 'aid'. But if a local person uses his or her own boat and carts family and neighbours, perhaps for 20 hours a day for weeks – before the boat with the logo arrives and long after it has gone, this is not only not counted as 'aid', it's not counted at all! The system 'counts' the problem (X number of people stranded by floods), but then only 'counts' the part of the response that comes from outside. The result is distorted picture of the world: local people are always needy, without resources and entirely dependent on external help while outsiders are always abundant, generous and needed.
New models of international support for local development financing
The Overseas Development Institute's project, 'Localizing Aid' took a major step forward by expanding the discussion about financing development through local systems to include a focus on local civil society and by prioritising the strengthening of local systems as an explicit objective of aid. Yet ODI's findings are inconclusive, perhaps because they asked the wrong question. The question should have been whether development (not aid) should be localised, and the obvious answer would have been yes. If ODI had explored how international development finance could support localised development (including respect for local rights, local resource mobilisation, local accountability, and sustainability), then they might have come across one of the most exciting, high-potential local systems for accountable and sustainable development we have: The community foundation.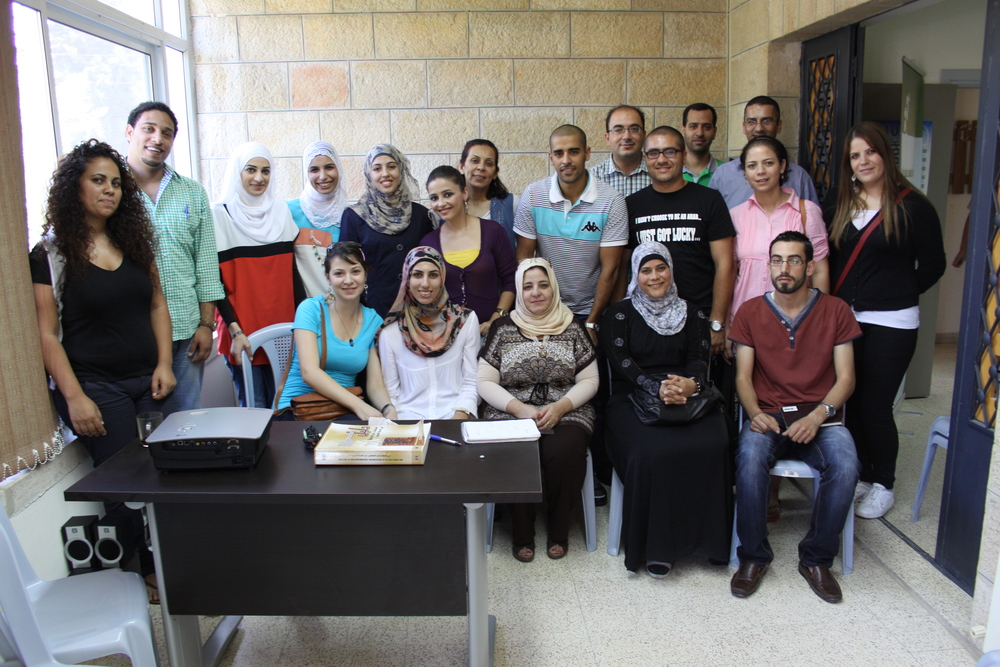 Dalia AssociationCommunity foundations build on long traditions of giving, sharing and self-reliance, and shape them into new community forms and processes. They mobilise resources – including local, diaspora and private sector monetary and non-monetary resources – and they make grants that strengthen communities and social capital.  Studies indicate they are proliferating, especially in the global south, in response to local priorities and local opportunities, and reflecting a critique of dominant donor-controlled development models.
For international donors with a sincere commitment to local ownership (i.e. 'respecting basic norms of sovereignty and horizontality' (p. 16)), community foundations offer some very attractive benefits. By investing in (not 'channeling through') community foundations, international donors can take part in long-term, locally-owned, locally accountable social change while simultaneously strengthening the civil society sector for the long-term. This will not happen, however, if community foundations are 'used' as or by apex partners, to adopt the 'Localising Aid' jargon. Community foundations should not be contracted to engage in short-term, donor-led projects. Instead, international donors need to invest in ways that respect local rights to self-determination in development.
One way to do this is to invest in endowments for community foundations. Endowments can either fund grant-making or operational support, but – above all – the decisions are made locally, by those with the greatest stake in success.
Nora Lester Murad lives in East Jerusalem, where she writes literary fiction. She blogs at The View from My Window in Palestine, addressing issues of aid, development and daily life under military occupation. She founded the Dalia Association, Palestine's first community foundation, and served as director until 2010.
This was first published on the Development Progress website, a hub for ideas, debate and resources on how the world is doing on international development goals