Join one of the many weaving conversations on the road to Bogotá!
25 Oct 2023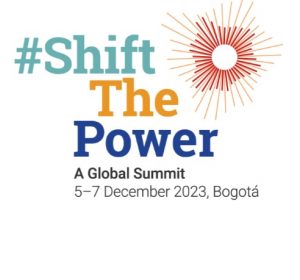 Over the course of 2023, a number of events and discussions are being organized on the road to the #ShiftThePower Global Summit in Bogotá.
These conversations – exploring such topics as dignity in development, decolonizing international cooperation, the legitimacy of civil society and much more – are aiming to make new connections, to "warm up" participants as December approaches and to inform the content of the Summit programme. Check out what's on offer here and sign up to join a conversation! Participation is not limited to only those who will physically be in Bogotá, but is open to anyone looking to get involved in conversations around #ShiftThePower.
You can also get a taste of some of the conversations already held here.