Change is in the air – but transformation in the development sector will require radically new ways of working together
24 Jun 2019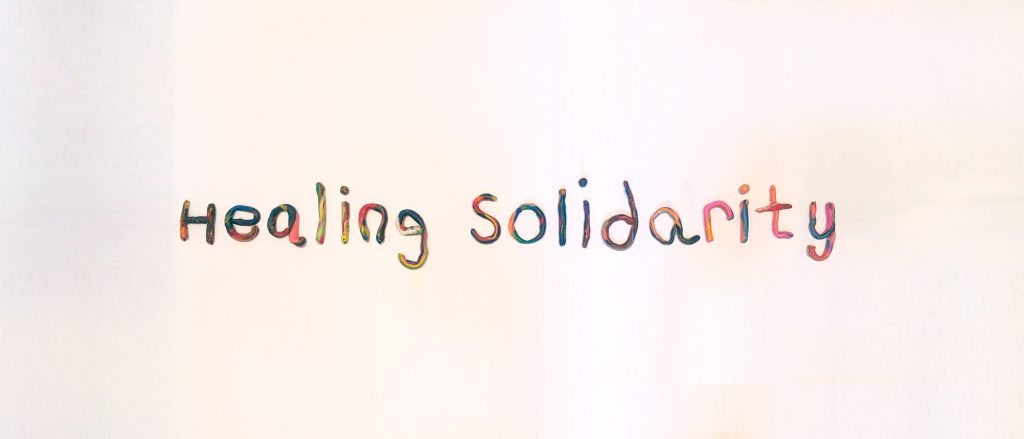 Many people I speak to in international NGOs (INGOs) feel very acutely the value drift between what they are committed to and the climate in which they work each day. At best, much of their time seems to be consumed with the bureaucracy of aid, at worst, the environment they work in is toxic.
Meanwhile grassroots initiatives are starved of resources by the very institutions that were established to work towards a better world and, as development language and practice have become ever more professionalized there is a sense of moving further and further away from relationships and practices that prioritize the people whose lives we claim to be trying to improve.
Expressing our frustration and critique of the sector is important and necessary. But I also think we need to think about how we can make changes to the day-to-day practice of our work and the nature of the relationships we engage it as we do it.
Put bluntly, if we are not in the practice of creating a world where we treat each other (and ourselves) well then, I believe, it is very hard for us to live it into being.
In order to align the relationships we are practicing with our shared beliefs about equity and justice, we need a radically different set of practices and supports that uplift the work 'on the ground' in very different ways. And we need working practices that are very different from those we are being driven towards by the current fashions in our sector.
Reforming our practice will take looking at how we do what we do, reflecting on how injustice shows up day to day and how you and I work. We need to turn towards people and our relationships with them. And away from cookie-cutter one-size fits all solutions designed to prove change in a mechanistic way.
It will take figuring out together what decolonizing and re-imagining our sector could actually look like. And being willing to ask, from wherever we currently are in the system of aid, "Is there a role for us in this future we are imagining and if so, what does it look like, what would we be doing in it and how will we get to it?"
With this lens I am particularly interested in thinking about the kinds of practices and supports that can help us embody the change we want to see in the sector, in what can help us to be the people who make actually shifting the power and decolonizing the work possible, and enable us to work towards it from wherever in or around the sector we currently find ourselves.
I am interested too in how we come together to disrupt the practices that replicate injustice and re-make our practice, action by action, word by word, day by day and also in the mechanisms we need to support ourselves and one another as we do this, the antidotes, if you will, to toxic culture in aid and development organizations.
Buried in the development sector as it currently exists are many, many, frustrated people with very little time to think, whose days are consumed by log frames and budget details and who currently have very little time to be in the practice of building the relationships & actions that will enable us to do things differently.
Right now, the great majority of us are exhausted, staring at never ending to-do-lists, staying busy with the tasks in hand rather than taking time and space to think a new paradigm into being.
So how can we practice de-centralizing power? Not just in big ways but in the small everyday ways as well. How can we set up our offices, systems and processes to reflect our beliefs in practice?
How do we generate collective actions? What does it look like to really commit to "weaving" rather than being in competition with one another? And to model the potential for collective approaches to change?
What does it look like to support people-led development in our day-to-day practice? Where do we need to step back? Get out of the way? And shut up and let other voices be heard in place of our own?
There are many good examples around the 'edges' of our sector, practices from which we should be learning. Practices with the capacity to inform this type of shift in our work.

Last September I initiated the Healing Solidarity Online Conference and out of that has grown The Healing Solidarity Collective, a dedicated online space launched last month designed to support us in this practice of looking at how we can individually and collectively do things differently, and to connect us to one another to support each other as we do.
I see this work very much as a complimentary to what the GFCF is initiating with the forthcoming "Pathways to Power" Symposium in London this November. In this moment, as we wrestle with both legitimate critique of aid and aid practice and a growing pressure from the populist right to disregard solidarity entirely, we need to weave together different approaches to these challenges. Indeed, our willingness to work together and alongside each other, rather than to fight for space, is critical.
Whilst the Healing Solidarity seeks to ground us in an understanding of the intersections of the personal and the political, the Symposium will bring a much- needed deepening and joining up of the theory and emergent practice around seeking to ensure that power is shifted closer to communities, something we have talked about too much and practiced too little for far too long (find out about how to be part of the Symposium here).
If you are also interested in finding support in the practice of doing things differently, and in connecting with others on this journey then come and join us at collective.healingsolidarity.org. It's a place to connect around how we can best be part of embodying change and how we can create a culture of collective care so that we can support one another to keep trying to shift things over time. As part of the weaving together of these different strands of this related work we have also planned that, following the Symposium, we will be sharing reflections and follow up actions in The Collective as a way of enabling our members, from across the world, to connect with it.
It's free to join us and we already have members from all over the world. Over the next few months a number of events will take place there including a book club playing tribute to the late Alessandra Pigni whose book The Idealist's Survival Guide is an inspirational series of reflections designed to get us thinking about how to approach our work in ways that support rather than expend us, a half day live event focused on how we can "Liberate Leadership" and a second week-long Healing Solidarity Conference. It's also a place to make connections, raise questions and be in discussion with one another.