Building the collective strength of women's groups in Hong Kong – a Q & A with the HER Fund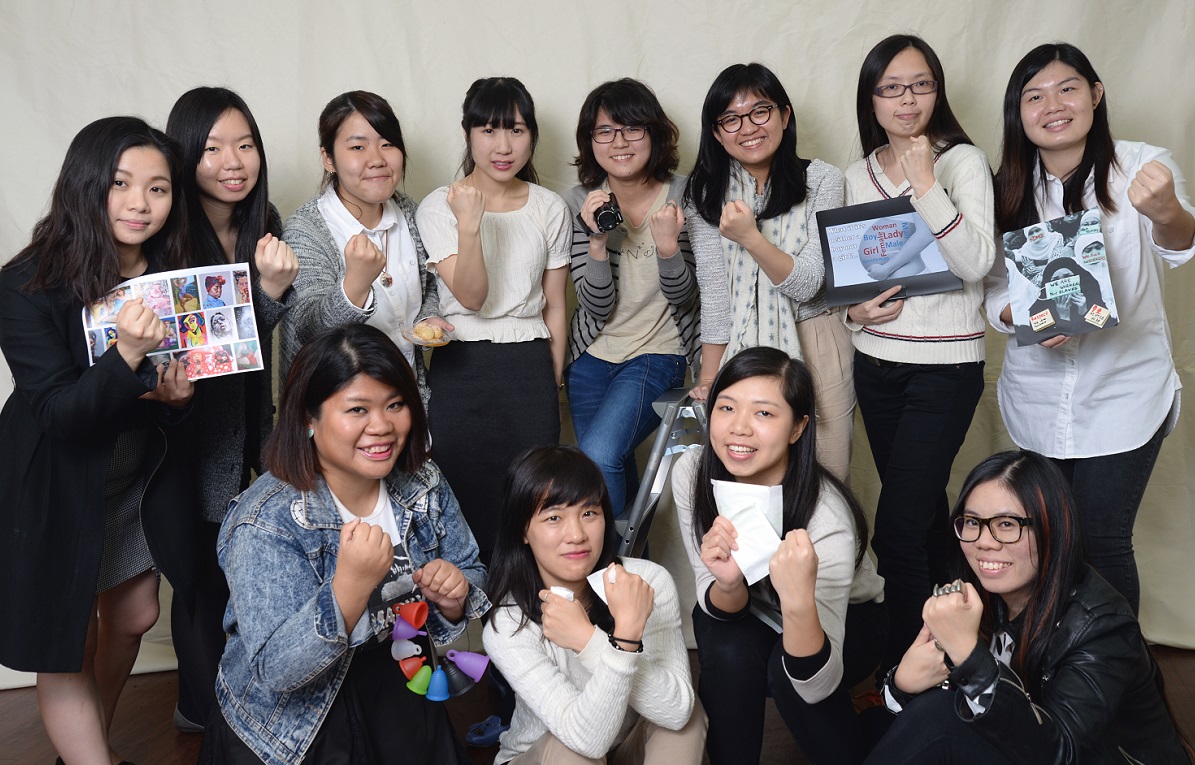 The initial idea for the HER Fund first came about around 2001, and developed further as the founders came to more fully understand the need for more support – particularly around core functions and advocacy efforts – for civil society groups fighting for women's rights in Hong Kong. More than a decade of work later, the Fund has learned a lot about growing local networks, building a local resource mobilization strategy, and the importance of "just getting out there." The GFCF spoke to Judy Kan, Acting Executive Director of the HER Fund, to find out more.
GFCF: Can you tell us a bit about the origins of the HER Fund – why it was established, by who, etc.?
Judy Kan (JK): Women's organizations in Hong Kong have been hard at work for quite some time, in pursuit of gender equality. Over the years, they have significantly raised the status of women in society. However, at a certain point many of them began finding it increasingly difficult to secure funding to continue their work. In late 2001, a group of Hong Kong based women's activists – who had already been active in the field for many years – embarked on a project exploring the potential for a dedicated women's fund in Hong Kong. To inform the work, in 2002, the group undertook a study on the funding needs of women's NGOs in Hong Kong. This study confirmed that core support, as well as funding for advocacy, were absolutely critical if these organizations were to achieve their missions. This gave the founders an indication of where help was most needed and, in 2004, the HER Fund Limited was set up, and we successfully received our charity status and tax exemption in June 2005.
Today, the HER Fund works to advance women and girls' rights through grantmaking, capacity building and supporting our grantee partners' resource development. We give support to groups working to improve the situation, and protect the human rights, of marginalized, grassroots women in the following four priority areas:
Freedom from discrimination
Freedom from poverty
Freedom from violence
Promotion of women's civic participation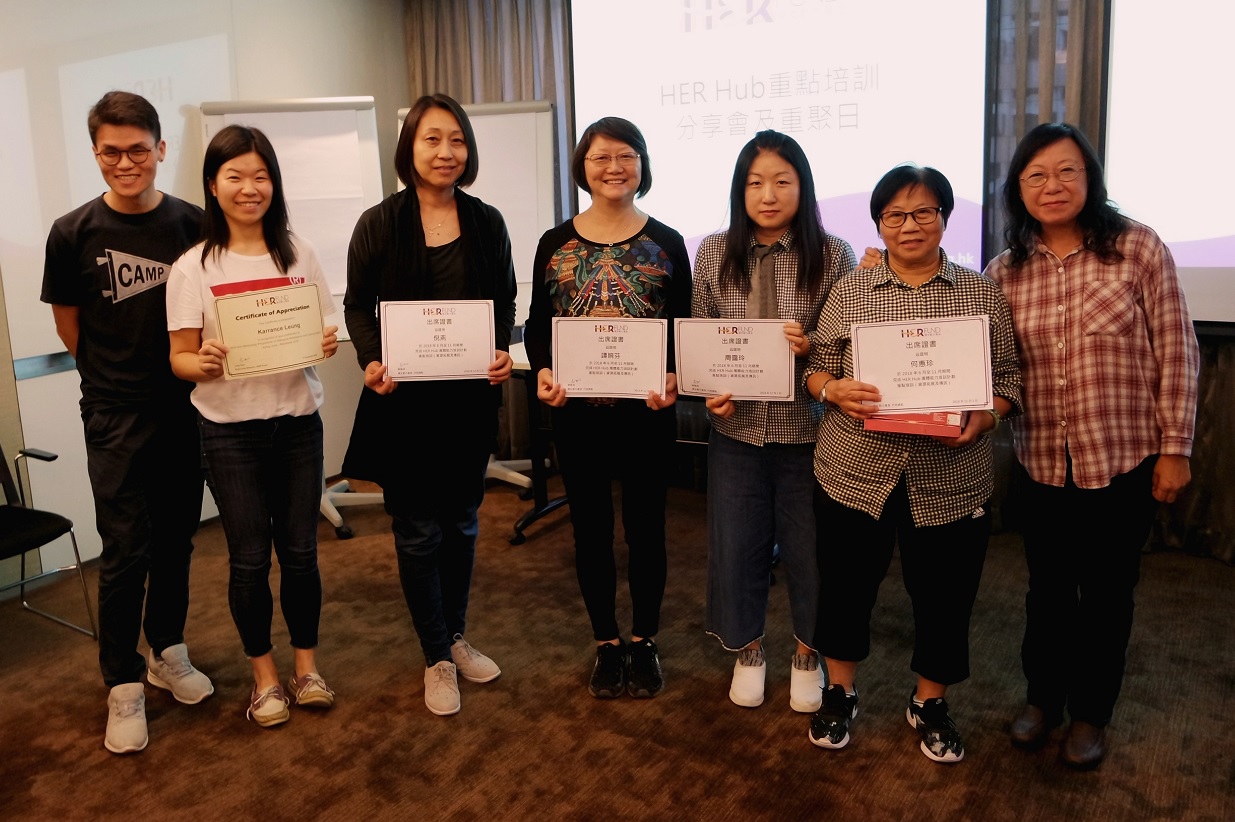 Graduation day at HER Hub with grantee partners & mentors
GFCF: Can you tell us more about the HER Hub, and how that has helped to grow your local networks?
JK: Following feedback from our grantee partners (who wanted more connections with like-minded actors), we established the "HER Hub" in 2017. The Hub is a platform where different stakeholders, including women and transgender leaders, as well as various groups, organizations and professionals interested in women's rights, gather to discuss issues, support each other and – in my view – multiply their collective power.
Through workshops, trainings and mentorship schemes, the intention is to build the leadership capacity of women's groups, share effective strategies on topics of common interest (selected based on feedback from grantees, such as project management, internal management, community mobilization, etc.) and exchange knowledge and skills which allow individual groups and organizations to grow and thrive. As these groups become more effective, of course the ultimate goal is to improve the living situations of women, transgender people, and other marginalized communities in Hong Kong, with a view to making lasting social change.
Once we started rolling out activities around the HER Hub, we received a huge amount of applications from across different sectors, from individuals hoping to be mentors or volunteers. We've learned that these individuals not only wish to support the Hub, but also the HER Fund itself, and they've been hugely effective in sharing the work of the Fund with their personal and professional networks.
GFCF: What factors led to the HER Fund deciding to build its local donor base? Have you found that it is easier to mobilize resources around certain topics?
JK: Over the last decade, the HER Fund has built up a solid reputation, and is well-known amongst women's rights organizations at the local and international levels. This has been key to us retaining many loyal supporters. However, at a certain point we noticed that we were overly dependent on grants from international funders, at the same time realizing that international funders didn't necesarily see Hong Kong as their priority funding area. We had reached a juncture in our organizational development where we needed to develop a more focused strategy for steady, sustainable growth. By undertaking some initial research, and consulting with experienced local fundraisers, we decided that the best way to proceed was to build our local donor base. As an emerging community philanthropy organization, for us this is about more than money, as it's also about building up a network of local supporters.
We have learned that capacity building of groups seems to be the most attractive topic for corporate donors, and individuals with professional backgrounds, as they contribute not only money, but also their time and skills. However, this of course reduces our income for grantmaking, so we need to be careful to balance various needs when requesting support from existing and potential donors.
HER Fund fundraising event
GFCF: Has the process of building a broader local constituency changed the nature of the HER Fund's work in any way?
JK: Engaging a range of new donors hasn't changed our priorities or how we work but, as mentioned above, it has prompted a discussion on how best to balance income, and then the support we offer, in terms of grantmaking and capacity building. We are still looking for the model that best fits our grantee partners' needs.
However, more recently we have been making a bigger effort to directly connect our grantee partners with donors in the community, in order to showcase the work happening on the ground, and to attract more support for these groups. For example, just last week the HER Fund was invited to set up a booth at TEDxTinHauWomen, and we brought along a mutual help group called the Virtuous Lady Club, which advocates for women's health rights. The group had the chance to present their work to audiences that they would otherwise likely not have reached. It was such a great experience for our partner, and both of our organizations collected many contacts that we'll be following up with.
GFCF: Have you developed or implemented any particularly interesting or successful local resource mobilization strategies, which might be of interest to others in the GFCF network? By the same token, are there any strategies you would advise against?
JK: Our advice would be: just get out there! You don't get very far sitting in your office, behind a computer. Over the past year in particular, we have taken the time to get to know many different people in our community, to ask them for advice and insights, and to share our work. Lacking a huge budget to promote ourselves, we have also prioritized attending and supporting various events of our partners and linked organizations, which is turning out to be an effective strategy for network building – particularly with unusual allies.
Let me give you an example. Our founder was put in contact with DLA Piper, a global law firm with a presence in Hong Kong, a couple of years ago. Then this past April, DLA Piper invited us to join the ACC Hong Kong Pro Bono Legal Services Stakeholder Summit. At the time, I'll admit I didn't know much about pro bono services, but I decided to attend nonetheless. I met some interesting contacts, including one of the founders of ACC Hong Kong, who in turn invited the HER Fund to be a supporting organization for the Asia Pro Bono Conference. He also linked us up with other law firms, and we hosted a side event on women's rights in pro bono services. Now, we have good relationships with different law firms in Hong Kong that are supporting women's rights – sometimes it is about who you know!
I don't have any strategies I would advise against, but in terms of building local support I would urge any organization doing this to constantly reflect on what is working and what isn't. In Hong Kong, many people love to be volunteers. But as a community philanthropy organization, we may not necessarily have that much direct voluntary work that needs doing. Hence we are always reflecting, thinking about how to engage enthusiastic people effectively in different ways, so their engagement with us makes sense for them, but also for us as an organization.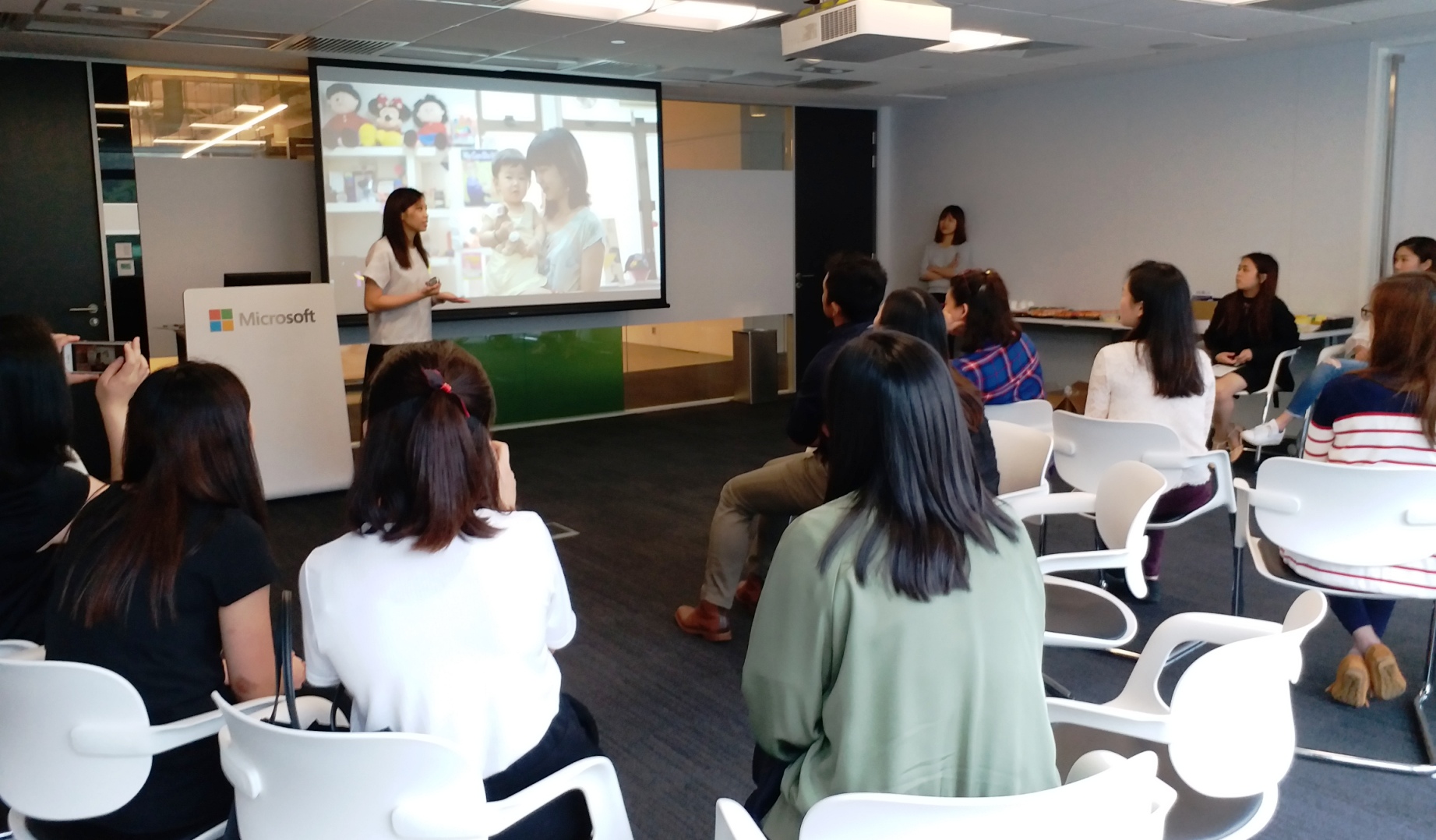 HER Fund lunch sharing event at Microsoft offices