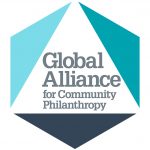 The Global Alliance for Community Philanthropy (GACP) was a multi-donor collaborative active from 2013 – 2019. The GACP engaged in a series of joint research and learning activities aimed at advancing the practice of community philanthropy and at influencing international development actors to better understand, support, and promote community philanthropy's role in achieving more lasting development outcomes. GACP members included the Aga Khan Foundation, Charles Stewart Mott Foundation, Ford Foundation, Inter-American Foundation, Rockefeller Brothers Fund and USAID, with the GFCF acting as the Secretariat.
Fundamentally, it was a group of donors interested in exploring how they can support strategies that strengthen local ownership, invest in solutions that will have long-term impacts, and build on assets and resources that already exist (or at least do everything in their power not to undermine them).
For more information, check out the "Story of the GACP" and accompanying summary of the Alliance's achievements.